The Celebration of Lao People's Democratic Republic
December 1st is the National Day of Laos and a grand celebration was held to celebrate the 41th anniversary of Lao People's Democratic Republic(1975.12.02–2016.12.02). All 2015 and 2016 students, teachers from International Communication Department and head teachers and course teachers of students from Laos joined it.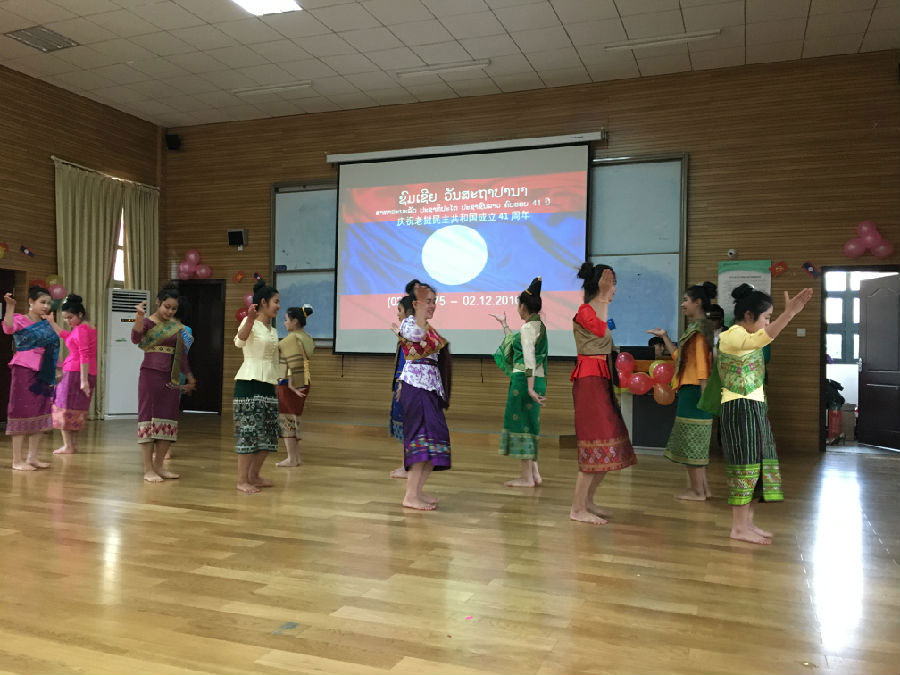 2015 student Li Fucang and 2016 student Pan Yiyi hosted the celebration and the celebration began by playing the national anthem of Lao People's Democratic Republic. Then, students from Laos presented some wonderful dancing shows and sang several beautiful songs, and teachers and students presented were attracted by their performance. Besides, students from Laos invited teachers to dance and play interesting games together and everyone enjoyed it. At last, all students and teachers recorded the best moment by taking photos together.